Our central activities are fundraising and financing public and mutual benefit activities.
The Slovak Fundraising Centre was founded in 2009 by experts from the following organisations: PANET, PDCS, Greenpeace Slovakia, WellGiving and the Center for Philanthropy.
In 2010 we gained observer status with the European Fundraising Association before becoming a full member in 2012.
Vision
Making fundraising a respected and trusted profession which helps to make the world a better place to live in.
Mission
Developing leadership, professional fundraising and financing of public and mutual benefit activities, non-governmental organisations, public and private institutions and civic initiatives in Slovakia and abroad.
Activities
We support our members and the wider fundraising and leadership community by:
Improving understanding of fundraising and leadership,

Encouraging fundraisers and leaders to get the best results, 

Creating a better fundraising environment for fundraisers and leaders.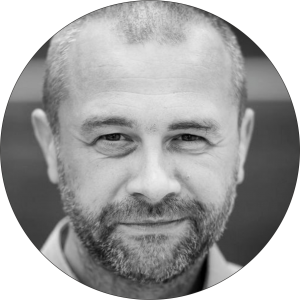 Eduard Marček
Chair
Eduard has been working in the non-profit sector since 1997, has rich experience from many consulting and training projects at home and abroad (e.g. strengthening fundraising capacities of non-governmental development organizations in four countries of Central Europe in collaboration with the UK's Resource Alliance). As a Consultant he deals with NGO fundraising and financing and cross-sector collaboration. He provided consulting services to a number of domestic and international non-governmental organizations, worked on various analytical studies across Europe. Since February 2018 Eduard works as a Head of Individual Fundraising for Transparency International Slovakia. Eduard is a Co-Founder and Head of the Slovak Fundraising Centre and between 2019-2021 he served as a President of the European Fundraising Association.
Katarína Bartovičová
Deputy Chair
Starting as an activist in 1997, Katarina went on and worked for Greenpeace Slovakia as a Fundraising and PR Manager between 2001-2010. She was in charge of donor acquisition and management, personal income taxes allocations and financial management. She had also volunteered for Amnesty International Slovakia and later became the organisation's member and president of its Coordination Council. She has been the Consultant for and Deputy Chair of the Slovak Fundraising Centre since she co-founded it in 2009, being mainly responsible for building individual and corporate giving. In 2016 she started working as a fundraising manager at European Digital Rights Initiative in Brussels, Belgium, whose goal is to protect human rights and freedoms in the digital environment.
Lucia Štasselová
Member of the Executive Committee
In 1995 she co-founded the Children of Slovakia Foundation, which under her 2002-2011 leadership grew to become the largest and most well-known independent foundation to help children and youth in Slovakia. She co-initiated Children's Hour, the best known fundraising campaign for the children, participated in introduction of project management based on the Next Level method. She launched a Learning Centre project that introduced innovative learning trends in Slovakia. Lucia was a Member and Chairperson of the Executive Board of the Slovak Donors Forum, worked in Radio and Television of Slovakia as a Manager for Non-Profit Projects, Fundraising Manager for the Salesians of Don Bosco and Director of the Help Each Other Foundation. She is a Member of the Executive Committee of the Slovak Fundraising Centre. She provided fundraising consulting services to a number of organisations and currently serves as a Vice Mayor of the city of Bratislava.
Slovak Fundraising Centre
V. Clementisa 2
SK-917 01  Trnava
Slovakia