Educational course for those, who want to raise funds from firms and entrepreneurs.
Characteristics
Businesspeople and their companies are today a significant source of funding for non-profit projects and organisations. If your corporate fundraising is not going well, it may not be because your idea is not good. Communicating with firms has its specific characteristics and rules.
In this course, we will give you information on what is needed for effective fundraising from firms and businesspeople, the specifics of the corporate environment, corporate funding for support of non-profit projects, and how to establish co-operation with a company and create a functional partnership with it.
Participants will have the opportunity to draw up partnership offers for firms, arrange and carry out meetings and present offers.
The course utilises its lecturers' lengthy experience and know-how in corporate fundraising and responsible business, through the use of presentations, discussions, group work and practical illustrations. They will share tricks with you and give examples of how to approach firms to get support for your activities.
Target Group
The course is for anyone who:
Is interested in getting a basic overview and necessary information to raise funds from firms and businesspeople,
Needs to find their way around corporate co-operation and partnerships,
Wants to expand the financing of their organisation with corporate funds.
Course Topics
Responsible business and corporate donorship in Slovakia

- corporate funds, areas of support, public perception, corporate foundations.

Motivating firms to support

- why do firms support civic society activities?

Different corporate funds for non-governmental organisations, legal aspects

- giving and sponsoring, 2 % tax assignation scheme, volunteering, services, legal consequences

Different forms and levels of co-operation, involving firms to NGO activities

- financial and non-financial support, various levels of involvement, networks, credibility, communication activities

What attracts corporate money? Benefits for firms

- what can organisations offer firms? What benefits do firms look for in co-operation?

How to plan co-operation with firms

- the steps to take when co-operating with a company, case for support

How to do a presentation

- how to draw up an interesting project. How to get attention with a presentation

Approaching firms, how to agree on a meeting

- opportunities for approach, data resources about companies, successful personal meetings

Negotiations and signing a contract

- alternative approaches and offers of co-operation

Communications with firms and building partnerships

- reporting, demonstrating results, maintenance, potential development of co-operation

Risks of co-operation and ethical questions

- what are the dilemmas of working with companies? How to deal with an emergency
Takeaways For Participants
New information and inspiration for expanding corporate fundraising;
The confidence and tools to start co-operation with firms and businesspeople;
Contacts to corporate foundations in Slovakia;
Presentations from this educational courses, and/or presentations from the CEE Fundraising Conference (for an additional fee);
Expert domestic and foreign material/texts on the issues raised in the course, specific examples, example studies, recommendations for other books and internet sources

.
Mgr. Katarína Bartovičová
Deputy Chair
Starting as an activist in 1997, Katarina went on and worked for Greenpeace Slovakia as a Fundraising and PR Manager between 2001-2010. She was in charge of donor acquisition and management, personal income taxes allocations and financial management. She had also volunteered for Amnesty International Slovakia and later became the organisation's member and president of its Coordination Council. She has been the Consultant for and Deputy Chair of the Slovak Fundraising Centre since she co-founded it in 2009, being mainly responsible for building individual and corporate giving. In 2016 she started working as a fundraising manager at European Digital Rights in Brussels, whose goal is to protect human rights and freedoms in the digital environment. She also works as a fundraiser for Post Bellum.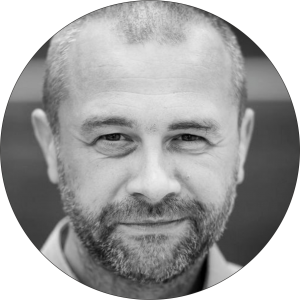 Ing. Eduard Marček, MA, PhD.
Chair
Eduard has been working in the non-profit sector since 1997, and has rich experience from many consulting and training projects at home and abroad (e.g. strengthening fundraising capacities of non-governmental development organizations in four countries of Central Europe in collaboration with the UK's Resource Alliance). As a Consultant, he deals with NGO fundraising and financing and cross-sector collaboration. He provided consulting services to a number of domestic and international non-governmental organizations and worked on various analytical studies across Europe. Since February 2018 Eduard works as a Head of Individual Fundraising for Transparency International Slovakia. Eduard is a Co-Founder and Head of the Slovak Fundraising Centre and between 2019-2021 he served as a President of the European Fundraising Association.