Practical educational course on obtaining support from grants and subsidies from institutional funders, private and corporate foundations/funds, as well as other providers in Slovakia and abroad.
Characteristics
Participants of the course will gain an extensive overview of the field of grant fundraising, including current trends and the categorization of donors by type. They will familiarize themselves with the advantages and disadvantages of this method of obtaining financial resources. The course will also include practical recommendations for planning and managing grant fundraising, as well as tips on how to prepare a strong project proposal and write a high-quality grant application.
Target Group
The course is designed for anyone who:
is interested in gaining a basic overview of grant fundraising;
needs to familiarize themselves with the many opportunities and challenges that institutions and foundations offer to nonprofit organizations;
wants to improve their grant writing skills.
Course Topics
Navigating the multitude of funders and grant opportunities:

Basic categorization of grant-providing institutions and foundations in Slovakia and abroad, including specific tips;
Current trends and developments in the private and corporate foundation sector in Slovakia and abroad;

Advantages and disadvantages of grant fundraising

to consider before embarking on it;

Planning and managing grant fundraising:

Creating a Fundraising Plan for the calendar year, understanding the lifecycle of grants, effective grant management in an organization, building and nurturing long-term relationships with funders;
Identifying key points and conditions of a grant call, preparing a strong project proposal and high-quality grant application, including budgeting;

Recommendations for increasing the competitiveness of a grant application and its chances of success in the highly competitive post-pandemic era

, and how grant committees and evaluators assess grant applications.
Key Takeaways For Participants:
New information and inspiration for the development of grant fundraising.
Presentations from the educational course, including presentations from CEE Fundraising Conference (for an additional fee).
Professional domestic and international materials/texts related to the course topic, including specific examples, case studies, and recommendations for further book or online resources.
Katarína Bartovičová
Starting as an activist in 1997, Katarina went on to work for Greenpeace Slovakia as a Fundraising and PR Manager between 2001 and 2010. She was responsible for donor acquisition and management, personal income tax allocations, and financial management. She also volunteered for Amnesty International Slovakia and later became a member of the organization and president of its Coordination Council. Since co-founding the Slovak Fundraising Centre in 2009, Katarina has served as a Consultant and Deputy Chair, primarily responsible for building individual and corporate giving. In 2016, she started working as a fundraising manager at European Digital Rights in Brussels, which aims to protect human rights and freedoms in the digital environment. She also works as a fundraiser for Post Bellum.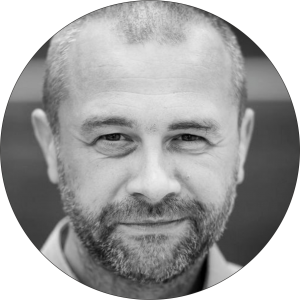 Eduard Marček, MA, PhD.
Eduard has been working in the non-profit sector since 1997 and has extensive experience in consulting and training projects both domestically and abroad. He has been involved in strengthening fundraising capacities of non-governmental development organizations in four countries in Central Europe in collaboration with the UK's Resource Alliance, among other projects. As a Consultant, he focuses on NGO fundraising, financing, and cross-sector collaboration. He has provided consulting services to numerous domestic and international non-governmental organizations and has worked on various analytical studies across Europe. Since February 2018, Eduard has been serving as the Head of Individual Fundraising for Transparency International Slovakia. He is also a Co-Founder and Head of the Slovak Fundraising Centre, and from 2019 to 2021, he served as the President of the European Fundraising Association.