Educational course on the basics of raising funds, especially from individual donors.
Characteristics
The course focuses on developing work with individual donors, and marginally touches on raising funds through grant fundraising. 
Through presentations, discussions, and group work, as well as videos and other practical demonstrations, course participants will be given information about what is needed for effective fundraising, building relationships and working with donors and partners, developing fundraising within an organisation, communication, and brand-building, as well as on the use and evaluation of various methods of raising funds.
Specific examples, both domestic and from abroad, illustrating the latest trends will serve as inspirational guides to improving fundraising in their own organisations. The course utilises its lecturers' lengthy experience and know-how in the fields of financing and fundraising for NGOs.
Target group
The course is for anyone who:
Is interested in getting a basic overview of the information needed to effectively raise funds,
Needs to orientate themselves in the dynamically developing field of working with donors and partners, which affects every organisation,
Needs to strengthen their strategic approach to financing and professionalise fundraising for their activities.
Course topics
The fundraising environment in Slovakia

– the cultural-social environment, changes, trends, challenges.

Organizational prerequisites for developing fundraising in non-profit organisations

– vision, identity, budget, and organisational structure.

Strategic planning of fundraising

– sources of finance, fundraising cycle, strategic planning steps.

Building and developing relationships with donors

– motives for giving, fundraising pyramid, segmentation, acquiring and cultivating donors, and support service.

Communication in fundraising

– the communication-brand-fundraising relationship, communication channels.

Fundraiser skills

– self-management, communication, and social skills.

Fundraising tools

– individual and corporate donorship, tax assignment, public collections, direct mail, direct dialogue, online and digital fundraising, events, telemarketing, major donors and wills, and self-financing.

Fundraising support tools

– databases, surveys, evaluation techniques.

Fundraising effectivity

– investment in fundraising and its returns.

Transparency and ethics in fundraising

– transparency in raising funds and ethics in working with donors.

Legal aspects and regulation

 – data protection, legal regulations on collections and NGOs.
Takeaways For Participants
New information and inspiration for the development of your fundraising,
Presentations from the educational course, or presentations from the CEE Fundraising Conference (for an additional fee),
Expert domestic and foreign material/texts on the issues raised in the course, specific examples, recommendations for other books and internet sources.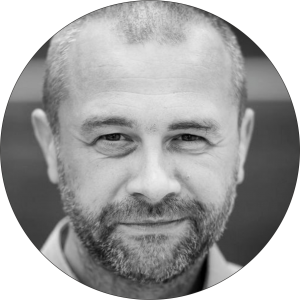 Ing. Eduard Marček, MA, PhD.
Chair
Eduard has been working in the non-profit sector since 1997, and has rich experience from many consulting and training projects at home and abroad (e.g. strengthening fundraising capacities of non-governmental development organizations in four countries of Central Europe in collaboration with the UK's Resource Alliance). As a Consultant, he deals with NGO fundraising and financing and cross-sector collaboration. He provided consulting services to a number of domestic and international non-governmental organizations and worked on various analytical studies across Europe. Since February 2018 Eduard works as a Head of Individual Fundraising for Transparency International Slovakia. Eduard is a Co-Founder and Head of the Slovak Fundraising Centre and between 2019-2021 he served as a President of the European Fundraising Association.
Mgr. Katarína Bartovičová
Deputy Chair
Starting as an activist in 1997, Katarina went on and worked for Greenpeace Slovakia as a Fundraising and PR Manager between 2001-2010. She was in charge of donor acquisition and management, personal income taxes allocations and financial management. She had also volunteered for Amnesty International Slovakia and later became the organisation's member and president of its Coordination Council. She has been the Consultant for and Deputy Chair of the Slovak Fundraising Centre since she co-founded it in 2009, being mainly responsible for building individual and corporate giving. In 2016 she started working as a fundraising manager at European Digital Rights in Brussels, Belgium, whose goal is to protect human rights and freedoms in the digital environment. She also works as a fundraiser for Post Bellum.